What Can Fans Expect From This Year's Version Of NBA 2K18
NBA 2K18, before the official September 19 release date, those who pre-ordered the game in advance, they will be able to download the game four days early. More importantly, players will also enjoy The Neighborhood mode. Users can play in different worlds, a feature normally not available in sports video games.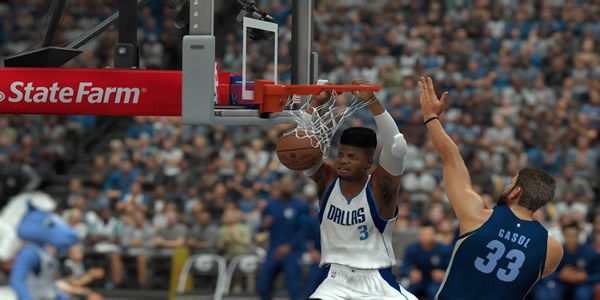 The game comes with many mode, such as MyGM, MyTeam, MyLeague, MyCareer and MyPlayer. 2K's MyPlayer has been one of the most popular modes of any sports game. While MyPlayer is not going anywhere, users can now try their hand as an NBA GM in the new MyGM mode. Regarding more details of these modes, find more at here.
Keep in mind, Xbox One users will have access to the pre-order edition of the game beginning on September 14 at 11p.m Eastern. Fans who pre-ordered the PS4 edition will gain access at 12 a.m. Eastern on September 15. Those who do not pre-order the game will have to wait until September 19 to play NBA 2K18.
As the game seems to do every year, you will notice more detailed players and uniform models, what can fans expect from this year's version of the game? The pre-order version also comes with 5,000 Virtual Currency, 10 MyTeam packs (one per week) and Kyrie Irving MyPlayer apparel. Of course, there are other ways to get Virtual Currency such as cheap NBA 2K18 MT, in an attempt to find a reliable supplier like U4NBA.