NBA 2K18: The Prelude Includes A Tutorial Scrimmage Mode
If you pre-ordered NBA 2K18 in advance, you could get early access to on the 15th. In addition, players can download this trial and get their MyCareer started. Even if the full game doesn't come out until September 19th, players have also more chance to experience to this game, as long as they are willing to spend much time on finding more ways. We have some very low priced, NBA 2K18 MT for you that will greatly help you out.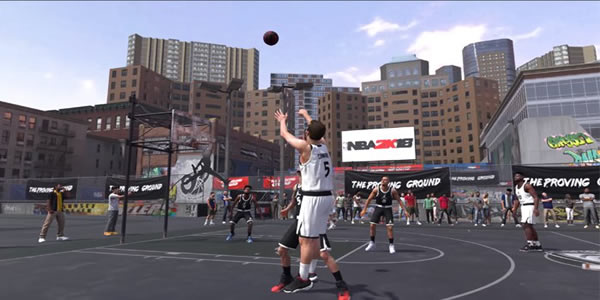 The Prelude Demo is finally out. NBA 2K18 The Prelude released today on Friday, September 8. The Prelude includes a tutorial scrimmage mode from its 2KU suite of practice options, it does not feature any regular NBA games to play. The mobile app, available for IOS and Android, can be used to scan faces, which are then transferred into the game for the created character.
Players can find the demo on the PlayStation Store, and will be able to check out one of the game's newest features: The Neighborhood. The new mode is a "shared world" that allows players to experience the life of an NBA athlete, both on the court and off. The Prelude will also allow you to explore the playground, 2k's new interactive area. Players can run around and interact with activities.
NBA 2K18 cater to the trend of basketball simulation video gameplay. As one of this year's the most popular basketball simulation video gameplay, before the full game launches, it always give players more new surprise. The game's features and game modes have been overhauled, make sure that bringing a more seamless experience. If you want to see more game articles and guide, please visit website.